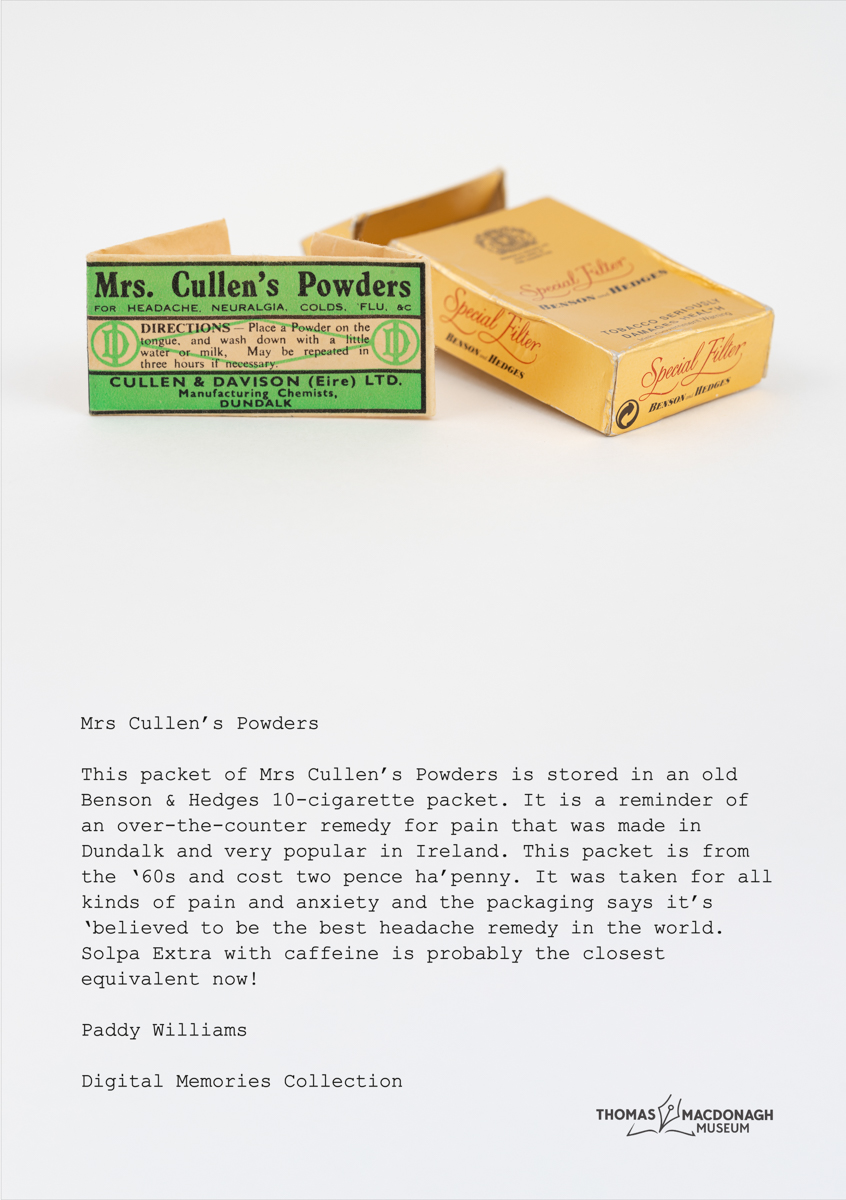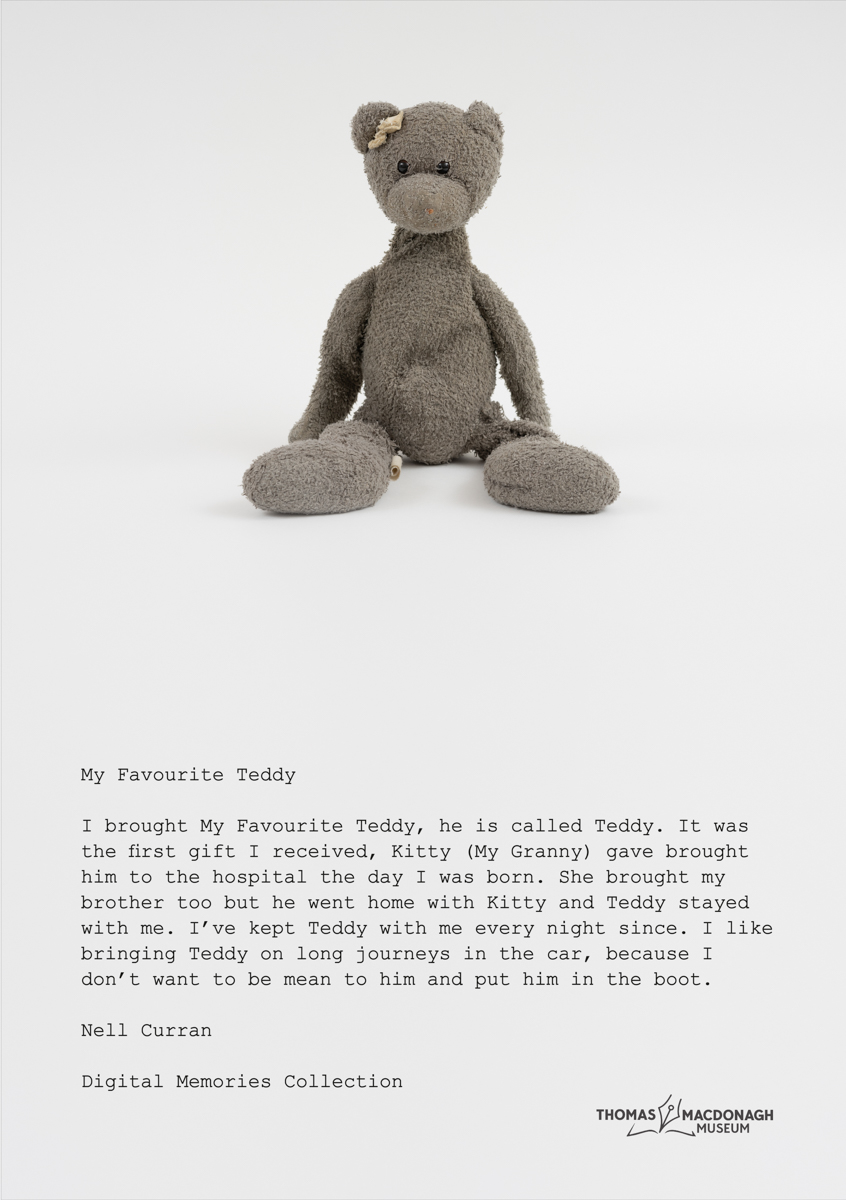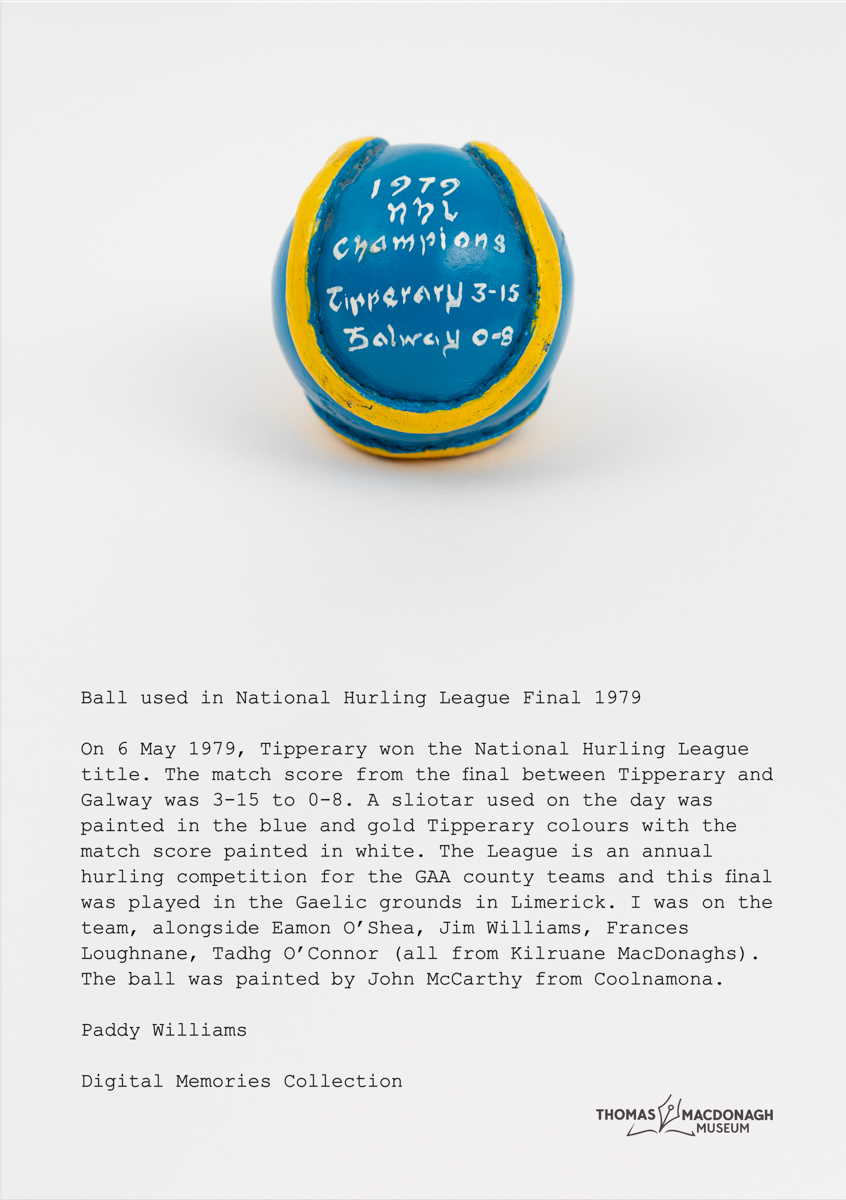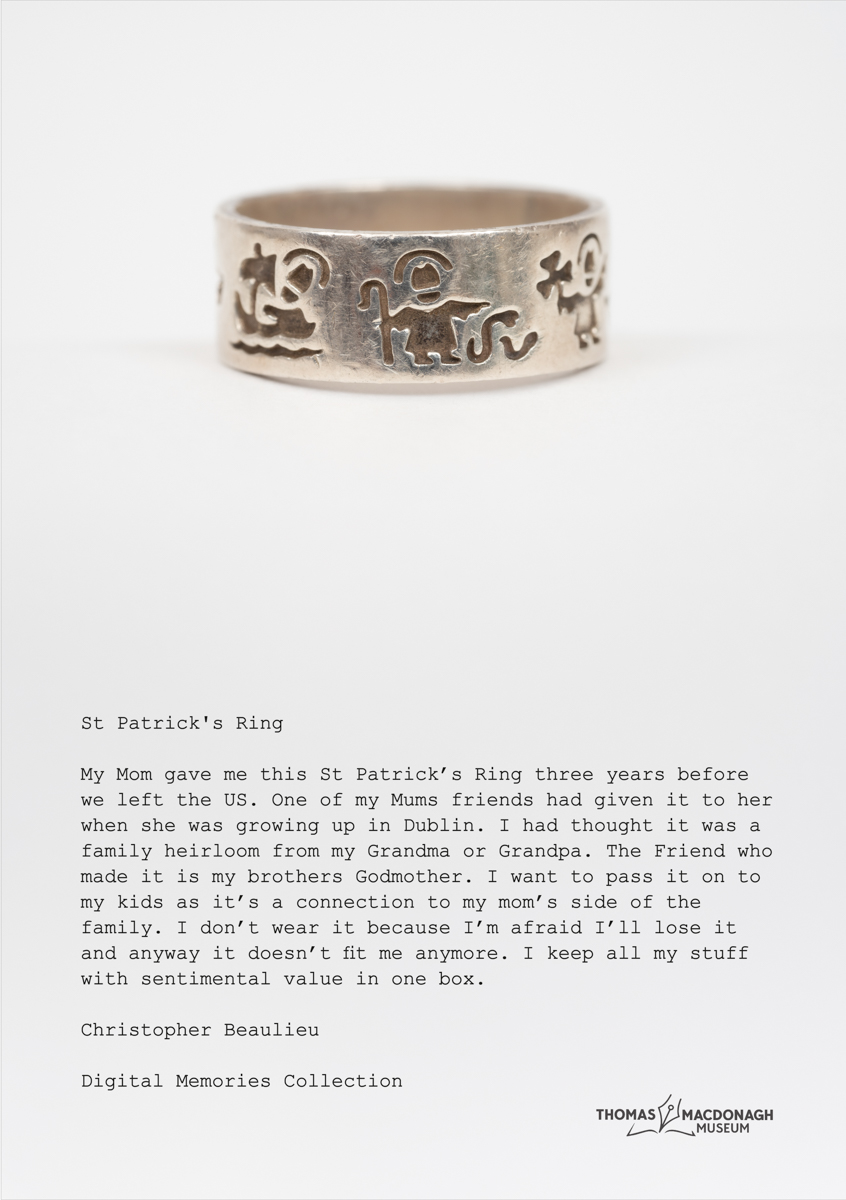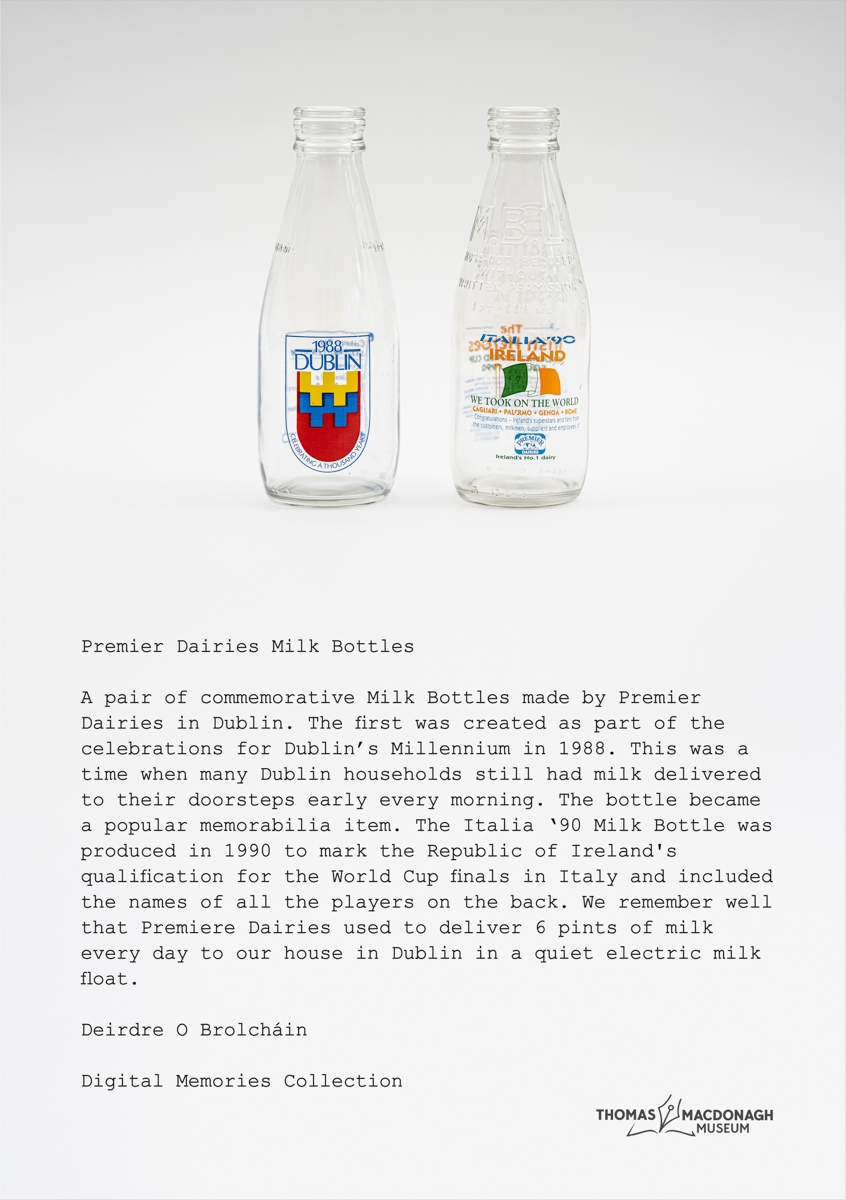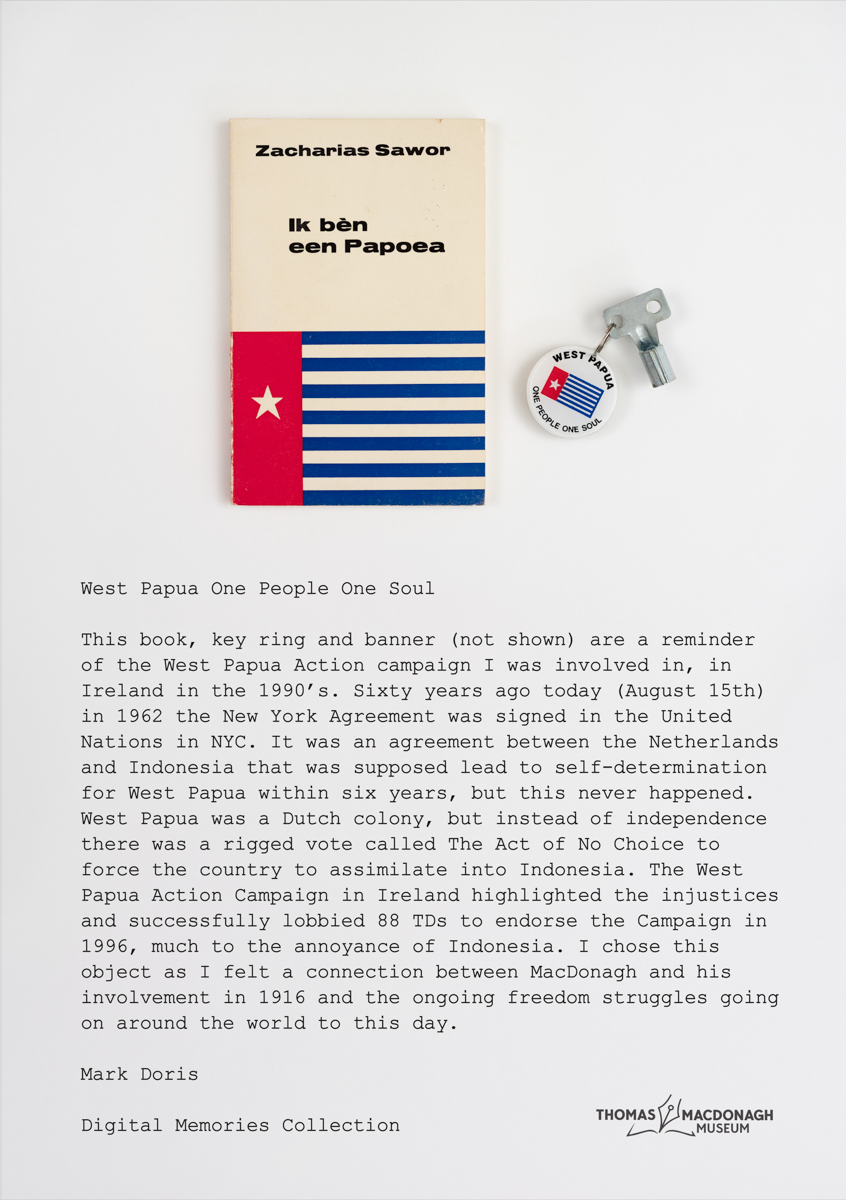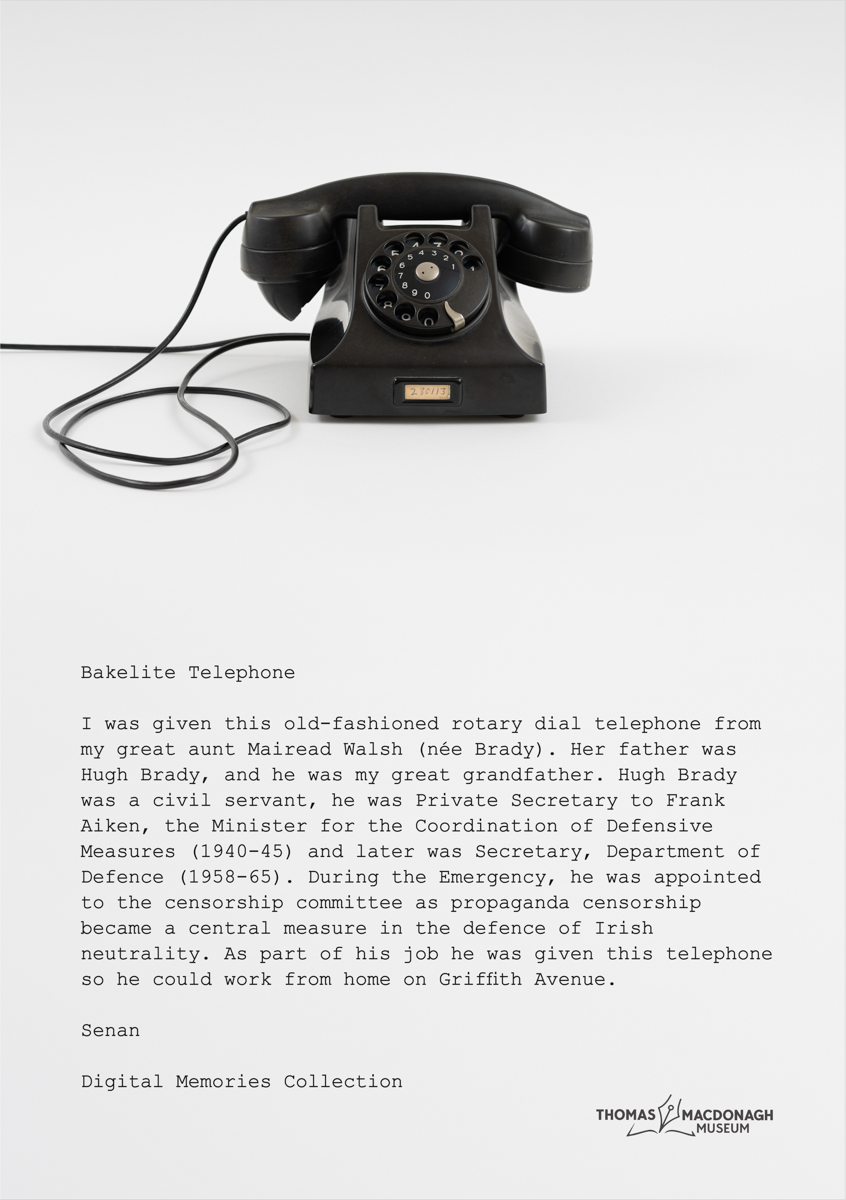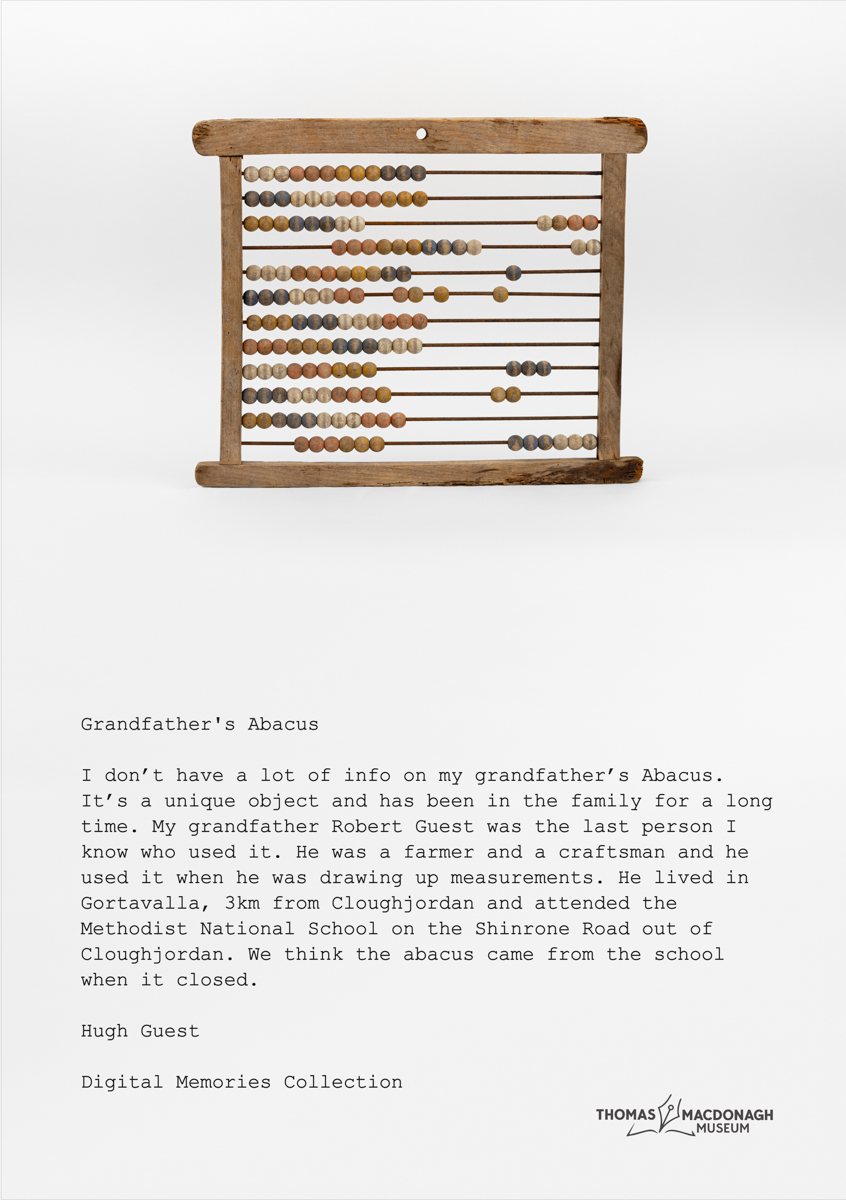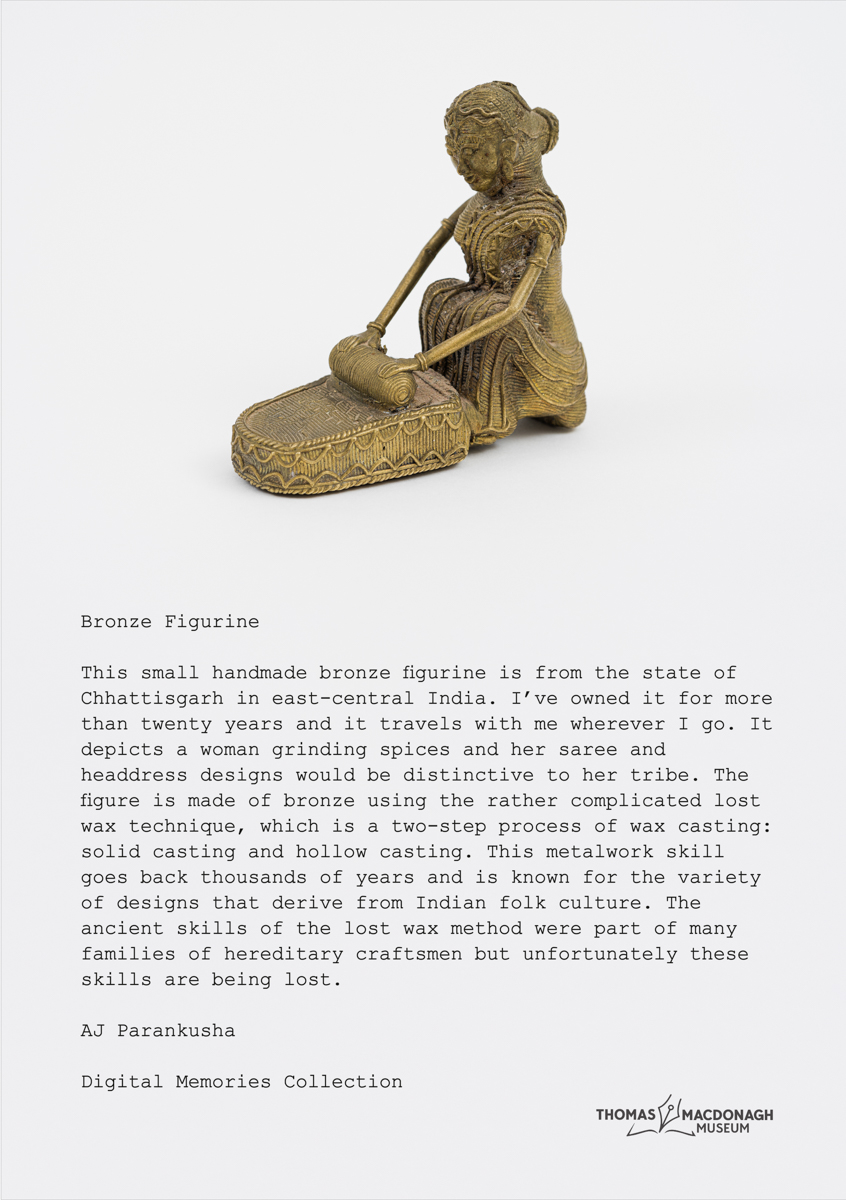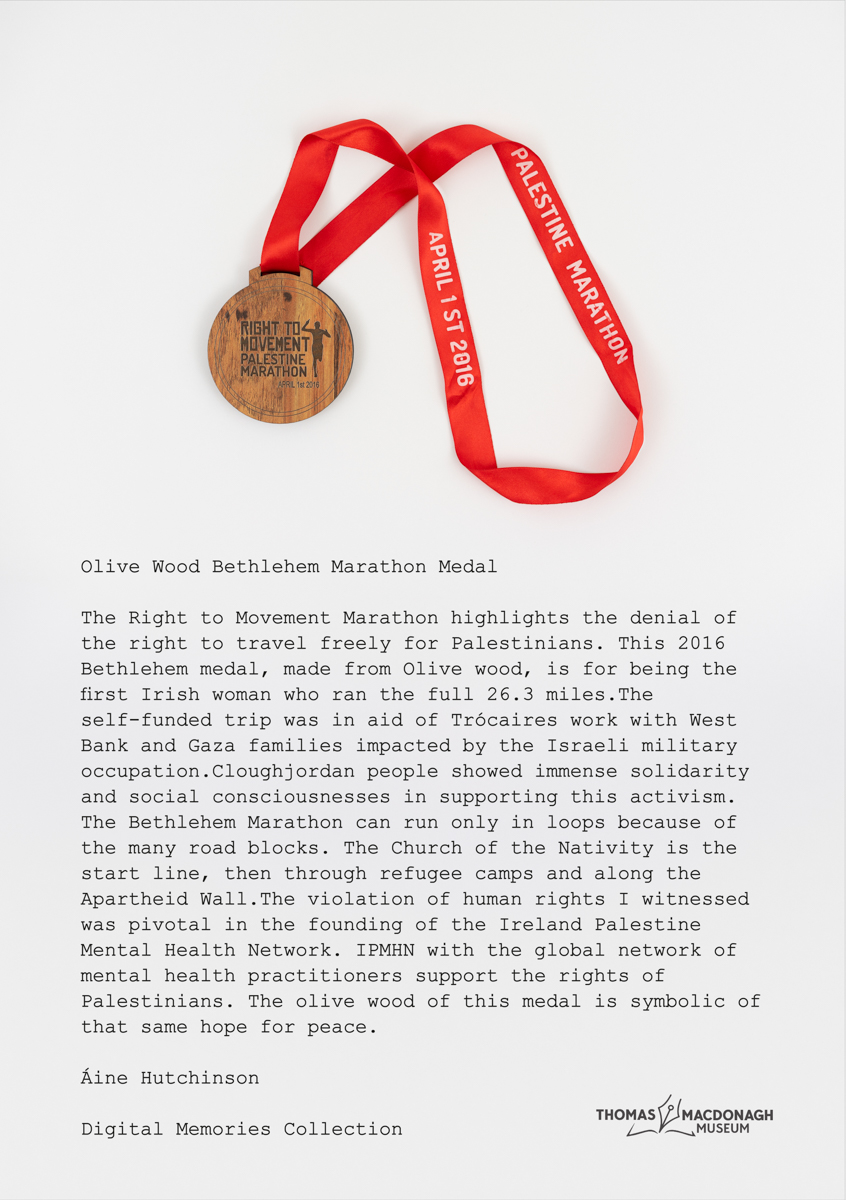 Project Description
The 'Digital Memories Collection' is a community focused project resulting from a collaboration with the Thomas MacDonagh Museum in Cloughjordan, Co Tipperary. The exhibition highlights personal items offered by the public that tell interesting or unusual stories.
In August 2022 The Museum hosted a 'Create Digital Memories' event and invited the local community to identify a personal object that was meaningful to their life story and bring it to be photographed as part on National Heritage Week. This project was open to everyone, young or old, whether new to the parish or going back generations.
The resulting exhibition displays 31 objects , each one tells an interesting or unusual story.
The Collection contains many major themes including the social and cultural history; 20th century Irish politics; technological innovations in the home and in business; and international activism on social justice issues. There are also deeply personal themes linked to arts & crafts, literature, memorabilia, skills and travel, with stories that evoke specific memories of families and friends around the world, both past and present.
The online exhibition marking the launch of the museum new website:
https://macdonaghmuseum.ie/temporaryexhibitions/digital-memories-collection/
The inplace exhibition runs in the museums gallery from 14th October until 31Dec 2022
Thomas MacDonagh Museum, Main Street, Cloughjordan, Co Tipperary E53 EV29
https://macdonaghmuseum.ie
Related Projects